As a group of Canadian Muslim professionals in different fields since 1998, our mission at Halal Montreal Certification Authority (HMCA) has always been that of guidance and support to companies wishing to broaden their Halal market potential, whether local or abroad.  For years the leadership and team of HMCA has led a development of education, awareness, transparency, and Halal related services to Canadian institutions and companies seeking to expand market share and understanding the global Halal industry.  As an early Canadian and North American pioneer in Halal Certification Services, HMCA has garnered global accreditation and recognition over the years for its professional level of services and industry support.  Rest assured, HMCA has the right team of people ready and able to assist whatever and whenever the need arises.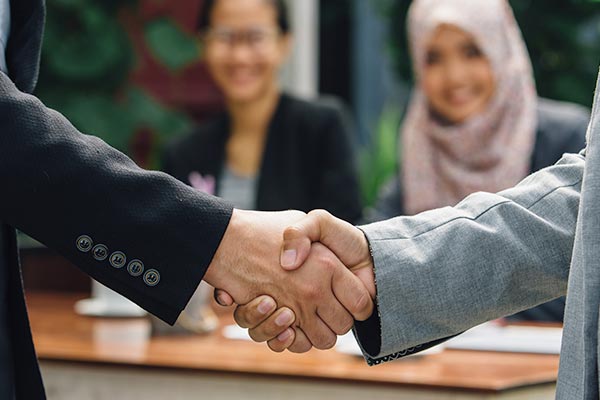 In 2018, HMCA owners after nearly a decade of successfully pioneering and leading the company in Halal certification based in Quebec, Canada, determined it was time to consider the next phase of industry developments taking place in the evolving global halal market.  In seeking a long-term strategy to remain a Canadian and North American leader in the Halal certification and services industry, they decided to sell the company to an existing experienced and globally accredited and recognized Halal certifying body who would maintain the market leader position HMCA had established in Quebec and throughout Canada.
While remaining under the same banner of HMCA but under new ownership and management, audit processes and procedures were updated, and systems put in place to take advantage of the technologies and best practices being utilized globally in the Halal industry.
Further, greater access was provided to an international audit and Islamic scholar team with the knowledge and expertise in all areas of the food industry and non-consumables markets.  With these changes and additional services HMCA is more than ever better able to serve the growing demand for Halal Certification services throughout Canada and all North America.  HMCA's existing and ongoing global accreditation and strategic partnerships continue to define HMCA as a market leader and go-to source for all areas of the Halal industry.
The goals we strive to achieve are clear and simple
Strengthen the Halal growing industry and business through the expertise that HMCA has acquired over the years regarding Halal certification and its norms and standards.
Work with business, government, religious scholars, organisations and academia to promote the Halal business by providing quality standards.
Foster Halal industrial development and commercialization in Canada and worldwide.